After our epic, 1800 mile drive, we had about a week before our new home would close escrow!
We knew we wanted to have the concrete floors polished prior to moving in, but another pressing matter surfaced….
When we had walked through the home a month before, it was fully furnished. However, not with your typical, run of of the mill furniture…
It was super-sized, massive furniture….  We felt we had walked into a plantation home in Charleston. Beautiful hooded (for lack of a better word) chairs, Victorian curved couches. Jazz musician statues….
Like this…
When we returned to take a second peak, we were pretty shocked by what we saw…
The absence of the furnishings revealed:  multiple wall markings throughout.
In the master bedroom, a splatter of what appeared to be coffee on the wall where the bed had been. A splotch of what appeared to be red wine on the master bathroom door jam. Every room had something. We felt like crime scene detectives speculating what made each mark…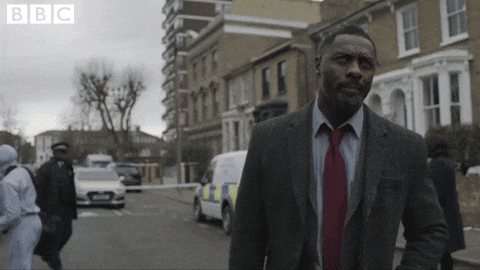 Painting the entire house wasn't an option. We decided to match the paint and cover spots.
This wasn't an easy task: the same dark-ish, flat paint was used throughout. First, we enlisted the help of Home Depot.
How could the paint cover and blend perfectly in one room, and not another LOL?!
The bright, natural lighting in the dining room revealed the first attempt wasn't a good match.  We approached the builder, asked for the name of the paint, and once again, Home Depot helped us mix up a better match.
We are not big on flat paints–eventually we will repaint with a lighter, semi-gloss.
Billy worked tirelessly: buffing and polishing the concrete floors, and spot painting walls and trim. At times resembling Chip Gaines, minus a demo day…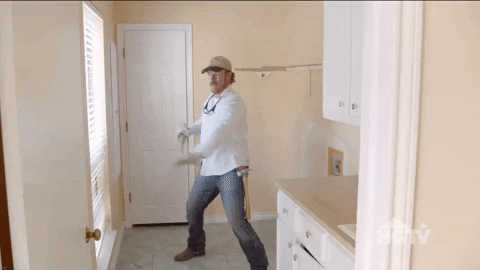 We closed escrow on a Friday, and moved in the following day!
We were blessed to have a team of 6 helping us!
Within 3 hours, the moving trailer was emptied, and our team began re-vamping the front yard to improve our curb appeal!
BEFORE:
AFTER:
***************************************************************
This blog post is best completed with  "thank you's" to all who made this Texas-sized move possible; in no particular order: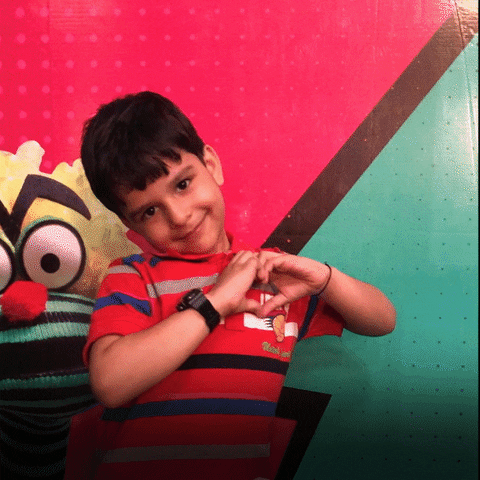 Mom and Dad: we can never thank you enough for all you did to help us! Thank you so much for doing everything you could throughout this huge endeavor!
Uncle Ron: thank you so much for helping Billy with the master bathroom remodel.
Tom: thank you for your help with the plumbing in the master bathroom remodel.
Aunt Sherry: thank you so much for coming over and helping us pack!
Grandma and Gaia: thank you so much for the meals you provided us!
Jon and Kasha: thank you for introducing us to life as a Texan. For offering advice, support, and for hosting us!
To Kim and George (our Chico and Salado realtors): thank you for keeping us on track throughout the entire process!
The Well Ministry: thank you for providing us a team of men  to help pack our moving trailer!
Our employers: thank you for understanding our decision,  releasing us from our positions, and offering kind words of encouragement and support!
Our close friends (you know who you are): thank you for your love and support!
Billy: you amaze me! You truly are one of the most talented people I've ever met!
Liam: thank you for rolling with all that you had to over the past couple of months! We love you, and we did this for us!
Our readers: thank you for following the next chapter in our journey!