I will never forget our dear friends' faces when we told them that our family had decided to move from Chico, California to Salado, Texas-within a matter of a few short weeks.
The common responses were: "What's in Texas?"
"I didn't know you wanted to leave California."
Their perplexion was justified.  We had kept our "situation" quiet so we could sort through things….
There were several factors that HAD to come together for us to make such a big move. Our California home had to sell, we needed to find a new home in Texas, we both had to be released from our jobs, and my husband Billy needed to secure a job. We prayed and waited. Details, big and small, began coming together. We began preparing our home of 14 years for the new owners—Camp Fire victims who had lost everything…
A door mat we purchased for the buyers of our Chico home!
We were ecstatic when our offer on a beautiful Texas home was accepted!
Prepping our Chico home to sell was no small task. Our master bathroom had been gutted for 3 years, and it needed to be completely remodeled prior to our closing escrow. Billy worked tirelessly on the remodel while my parents and I packed the house, garage, and two sheds!
One day, we received a shocking email: the appraisal on our Texas home was ordered later than expected, and we were informed our escrow wouldn't close till the end of the month. This was HUGE as we had planned everything around closing mid-month. We immediately made some phone calls…Eventually our closing date was adjusted to the 22nd.  We called the moving company to check the cost of their holding our trailer for a few days. Then, we called my cousin in Salado, who we planned to stay with until our escrow closed, to ensure a few extra days at their home would be okay.
We enlisted the help of a local Christian men's ministry to help pack our moving trailer. Within a matter of days, Billy and I were on the road.  Our son Liam stayed behind with my parents, and flew out with them on a later date in order to miss out on the massive 1,800 mile trip.
Still we had our lab, Josey along for the ride. We enjoyed the first half of the trip together (as our Hummer was pulling my Murano),  re-connecting as a couple and spotting points of interest along the way—though we didn't stop:
The countless…. LOL
Until the Hummer over heated in New Mexico— in the middle of nowhere.
With very few options, we chose to rent a U-Haul truck for Billy to pull the Hummer on the auto trailer. I would drive the Murano.
Cara-vanning for the remaining 12+ hrs. of the trip was in one word: CRAZY!
At times, we were on the phone just so Billy could direct me through insane highways designated for 75 mph speeds!
I quickly learned that I needed to up my driving "game!"
Additionally, issues with my brakes, a horrific bloody nose, and a "warning" from  law enforcement (our trailer lights had become disconnected), delayed our arrival time.
We were so grateful to FINALLY arrive at my cousin's home, but we had no idea what BIG challenge lie ahead….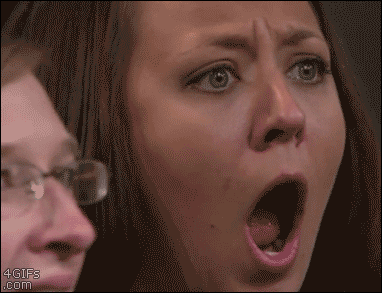 Make sure to catch Part 2: Leaving California next week!